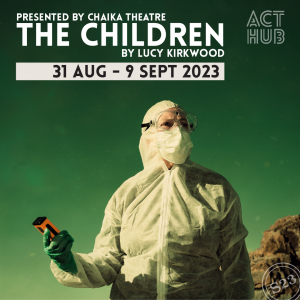 What is our duty to our children? What's our responsibility to those who will inherit the world that we helped to make? Splashed liberally with wit and comedy, the mysterious relationship between the married occupants of an isolated seaside cottage and their unexpected guest gradually unravel. Through the three characters we see a history spanning decades and continents, a workplace across generations and a wider network of family and community. As humour and drama oscillate, there are moments that take the wind out of you. A richly suggestive and beautifully written work, The Children by Lucy Kirkwood has been an enormous hit on stages in London and New York and at Sydney Theatre Company.
"Kirkwood is one of the world's most exciting young playwrights, heralded as the most rewarding dramatists of her generation" (The Independent, UK)
The Children
Written by Lucy Kirkwood
Directed by Tony Knight
Presented by Chaika Theatre
Featuring Karen Vickery, Michael Sparks and Lainie Hart
Preview Wednesday 30th August - All tickets $35
Opening 31st August - Closing 9th September
7:30pm / 2pm
First In Best Dressed (FIBD) available 31/8 - 9/9
No performances Sunday / Monday.
BY ARRANGEMENT WITH ORIGIN THEATRICAL ON BEHALF OF NICK HERN BOOKS