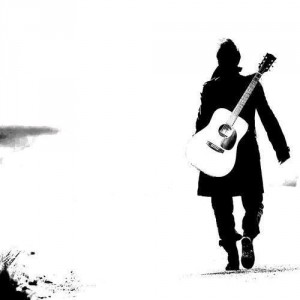 Tuesday 10th November
Alistair will be returning to the capital for a one off gig at one his favourite London venues, The Bedford in Balham.
Join him to hear great music, tales from the North and more exciting plans for the future. As ever, a great night out.
Doors: 20:00
On Stage 21:15
All times are approximate
Tickets:
£15.50 inc booking fee
No concessions.
Age
:
Under 18's to be accompanied by a parent or adult & must not buy or consume alcohol on the premises​
Supports
:
Jen Armstrong
Having been likened to Cyndi Lauper, Adele, and Gavin Degraw - Jen Armstrong is certainly an artist with a diverse and bold sound. She has toured the UK, travelled to LA, Nashville, Vancouver, New York, Texas, Sweden and Finland to write, record and perform with other songwriters, producers and artists. Her songs have been played on various TV shows in the States, and Jen has cuts with artists around the world.
Belle Roscoe
With their new wave indie pop sound, Belle Roscoe is an exciting independent and international band hailing from Melbourne, Australia and has been building a solid underground fan base in Europe and Australia over the past few years. Led by siblings, Matty and Julia Gurry, Belle Roscoe combines contemporary sounds and production with classic retro song writing styles. They have been described as a cross "between Arcade Fire and Fleetwood Mac" - no doubt attributed to their refreshingly cool melodies coupled with flawless sibling vocal harmonies.
Leddra Chapman
performed with Alistair on his single "The One" playlisted on Radio 2 in 2013
Leddra
is a British singer-songwriter from Brentwood in Essex. She rose to prominence when her debut single, "Story", was released on 7 December 2009 to much critical success and strong radio support from Terry Wogan on BBC Radio 2 during his last months at the station. The track is taken from her debut album, Telling Tales, which was produced by Peter-John Vettese and released for download on 29 November 2009. She was a student at London College of Music and she is also an ambassador for clothing company Quiksilver and The Body Shop. Her single 'All About You', from her second EP 'The Crowds and Cocktails', was BBC Radio 2's single of the week on 4 March 2013 and later added to the radio's B List.
radio's B List.
All times are approximate
http://www.thebedford.co.uk/
Email:
info@thebedford.co.uk
Tel: 0208 682 8940