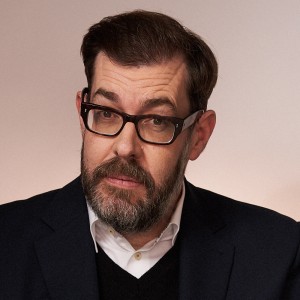 The Thursday Murder Club
Richard Osman is a British television producer and presenter on shows including Pointless and Richard Osman's House of Games. The Thursday Murder Club is his first book in the gripping Thursday Murder Club series. Set in a fictional 'luxury retirement village' off the A21 in Kent, The Thursday Murder Club stars four retirees who meet every Thursday to solve cold cases.
A lifelong reader of crime fiction, Richard wrote The Thursday Murder Club in secret for eighteen months before he decided it was ready to be shared. It went on to be acquired in the biggest debut novel deal of the decade.  
Worldwide film rights for the book have been acquired by Amblin Partners, the film and television production company led by Steven Spielberg.
Richard will be in conversation with Festival Patron and award winning broadcaster, Jeremy Vine.
Car tickets to include signed hardback copy of book.
FOOD & DRINK MENU  (MUST BE ORDERED AT LEAST 48 HOURS IN ADVANCE)
Today's event menu options are prepared on site by the excellent Skern Lodge catering team, awarded a 5 star food hygiene rating from Torridge District Council. Full details can be found on the Skern Lodge website: 
www.skernlodge.co.uk
£8 each
Option 1: Roasted sweet potato and cauliflower biryani with vegetable and lentil curry (vegan and gluten free), with bottled water.
Option 2: Chicken and chorizo paella with crusty bread and green leaf salad (GL), with bottled water.
Menu and allergens may be subject to change. All foods will be labelled upon delivery with the correct allergen information.
Allergen key: GL: Gluten; F: Fish; D: Dairy/Milk; E: Eggs; S: Soya; M: Meat.
Please note: All meals are nut free