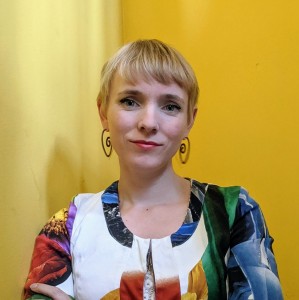 FOOT WORK: What Your Shoes are Doing to the World
In 2018, 66.3 million pairs of shoes were manufactured across the world every single day. This adds up to a total of 24.2 billion pairs. They have never been cheaper to buy, and we have never been more convinced that we need to buy them. Yet their cost to the planet has never been greater. Over-production, accompanied by over-consumption in rich countries, have collided to create a world that feels disposable, with innovation and progress funnelled into producing merchandise that can be piled high and sold cheap.
A hard-hitting book with powerful first-hand reporting, FOOT WORK will open discussions about overconsumption, capitalism, the working conditions of the world's poorest people and our relationship with the 'things' in our lives.
Tansy E. Hoskins is an author and journalist. She can be found writing about the textile, clothing and footwear industries for The Guardian, Al Jazeera, i-D, and the i paper, or making TV documentaries.
Tansy will be in conversation with local ecologist and nature mentor, Peter Yeo.  
FOOD & DRINK MENU  (MUST BE ORDERED AT LEAST 48 HOURS IN ADVANCE)

Today's event menu options are prepared on site by the excellent Skern Lodge catering team, awarded a 5 star food hygiene rating from Torridge District Council. Full details can be found on the Skern Lodge website:  www.skernlodge.co.uk
£3.50 each
Option 1: Pain au chocolat pastry (GL, D, E ,S), with tea or coffee.
Option 2: Vegan raspberry croissant (GL), with tea or coffee.
Option 3: Gluten free croissant (D), with tea or coffee.  
Menu and allergens may be subject to change. All foods will be labelled upon delivery with the correct allergen information.
Allergen key: GL: Gluten; F: Fish; D: Dairy/Milk; E: Eggs; S: Soya; M: Meat.
Please note: All meals are nut free.