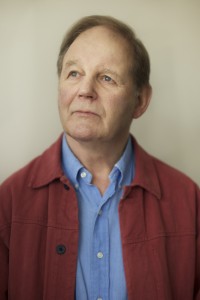 BOY GIANT, Son of Gulliver
A stunning new story of hope, humanity and high-seas adventure for children and adults everywhere from Sir Michael Morpurgo, the nation's favourite storyteller and multi-million copy bestselling author of WAR HORSE.
Michael Morpurgo returns to Appledore Book Festival to discuss 'Boy Giant, Son of Gulliver'.  Inspired by Gulliver's Travels and the need to show kindness to strangers, Boy Giant tells the story of Omar, a young Afghanistan boy fleeing his war torn home. 
To reach safety, Omar's mother puts him on a dinghy in the hope of him joining family in Mevagissey, England.  She promises to join him later. When a storm strikes the small boat, he finds himself swept ashore on an island he hopes to be England. He soon discovers the only inhabitants of the island are very small, speaking little English but their own language Lilliputian. He is welcomed by these tiny people who believe he is like Gulliver, a giant who came to their island over 300 years ago. Despite being very different to the inhabitants of this island they call Lilliput he soon finds he feels more at home than ever, but thoughts of joining his mother in Mevagissey never leave him and he finds himself torn between his new friends and joining his mother.
Michael will be discussing his book with Festival Patron and well-known broadcaster and presenter, Judi Spiers.
FOOD & DRINK MENU  (MUST BE ORDERED AT LEAST 48 HOURS IN ADVANCE)
Today's event menu options are prepared on site by the excellent Skern Lodge catering team, awarded a 5 star food hygiene rating from Torridge District Council. Full details can be found on the Skern Lodge website: 
www.skernlodge.co.uk
£5.00 each
Option 1: Trio of cakes (GL,D,S,E), with tea or coffee.
Option 2: Trio of gluten free/vegan cakes (S), with tea or coffee.

£2.50: Kids fun bag: mini haribos, pom bears, bottled water, mini popcorn.
Menu and allergens may be subject to change. All foods will be labelled upon delivery with the correct allergen information.
Allergen key: GL: Gluten; F: Fish; D: Dairy/Milk; E: Eggs; S: Soya; M: Meat.
Please note: All meals are nut free.