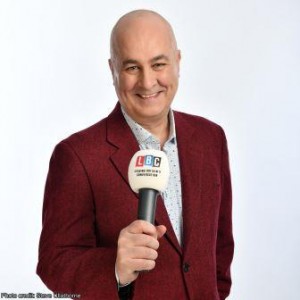 Why Can't We All Just Get Along
, is the much-anticipated new book by LBC broadcaster and For the Many co-host Iain Dale.
In an increasingly divided society, why have we all become so disrespectful and intolerant?  How did it become acceptable for a Tory MP to tell Theresa May to 'bring her own noose'?  Or a great historian like Simon Schama to tweet 'fatso' at Boris Johnson?  There's no need to return to old-style deference but surely we could all move public discourse up a notch.
It doesn't have to be this way, Iain Dale argues.  Using experiences from his career in politics and the media, he suggests how we can all emerge from tribalism and division and become more respectful to each other and those who govern us.  Full of brilliant anecdotes and encounters with leading figures in public life – from Justin Welby to Boris Johnson -  Why Can't We All Just Get Along is optimistic about the fundamental decencies embedded in human nature.  Using riveting and deeply personal stories, Iain explains why we can still look forward with hope - to a better life both in personal and material terms.
Iain will be in conversation with Festival Patron and Devon Life Editor, Andy Cooper
FOOD & DRINK MENU  (MUST BE ORDERED AT LEAST 48 HOURS IN ADVANCE)
Today's event menu options are prepared on site by the excellent Skern Lodge catering team, awarded a 5 star food hygiene rating from Torridge District Council. Full details can be found on the Skern Lodge website: 
www.skernlodge.co.uk
£7 each
Option 1: Smoked salmon and brie tart served with tomato, rocket and olive salad, & herb and new potato salad (GL,F,D,E,S), with bottled water.
Option 2: Vegan pesto pasta salad with roasted vegetables, served with tomato, rocket and olive salad, & (vegan and gluten free), with bottled water.
Menu and allergens may be subject to change. All foods will be labelled upon delivery with the correct allergen information.
Allergen key: GL: Gluten; F: Fish; D: Dairy/Milk; E: Eggs; S: Soya; M: Meat.
Please note: All meals are nut free.