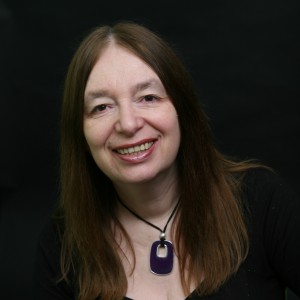 KATHERYN HOWARD: THE TAINTED QUEEN

A naive girl, thrust forward by her ambitious family. A pretty girl, who has captured the heart of a king.
Katheryn Howard is the fifth of Henry VIII's queens.  She delights in the pleasures of being queen. The King tells the world she is a rose without a thorn. He extols her beauty and her virtue. But Katheryn has a past of which Henry knows nothing. It comes back increasingly to haunt her, even as she courts danger yet again.

Alison Weir relates one of the saddest chapters in English history.

Alison is a top-selling female historian having sold over 3 million books worldwide. She has published nineteen history books, including her most recent non-fiction book, Queens of the Conquest, the first in her England's Medieval Queens quartet. Alison has also published ten historical novels.

Katheryn Howard: The Tainted Queen is Alison Weir's latest novel and the fifth in the Six Tudor Queens series about the wives of Henry VIII, which was launched in 2016 to great critical acclaim. The earlier books in the series – Katherine of Aragon: The True Queen, Anne Boleyn: A King's Obsession, Jane Seymour, The Haunted Queen and Anna of Kleve: Queen of Secrets were all Sunday Times bestsellers.

Alison is a fellow of the Royal Society of Arts and an honorary life patron of Historic Royal Palaces.

 
FOOD & DRINK MENU  (MUST BE ORDERED AT LEAST 48 HOURS IN ADVANCE)

Today's event menu options are prepared on site by the excellent Skern Lodge catering team, awarded a 5 star food hygiene rating from Torridge District Council. Full details can be found on the Skern Lodge website:  www.skernlodge.co.uk
£4 each
Option 1: Bacon roll (GL), with tea or coffee 
Option 2: Vegan sausage roll (GL,S), with tea or coffee 
Option 3: Gluten free sausage bap (E), with tea or coffee 

Menu and allergens may be subject to change. All foods will be labelled upon delivery with the correct allergen information.
Allergen key: GL: Gluten; F: Fish; D: Dairy/Milk; E: Eggs; S: Soya; M: Meat.
Please note: All meals are nut free.