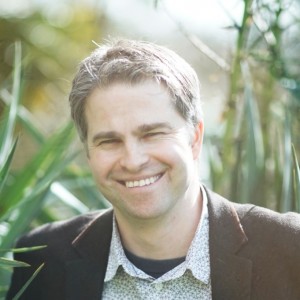 INVASIVE ALIENS
The Plants and Animals From Over There That Are Over Here
A UNIQUE HISTORY OF PLANT AND ANIMAL INVADERS OF THE BRITISH ISLES SPANNING THOUSANDS OF YEARS OF ARRIVALS, ESCAPES, DEFENCES MOUNTED AND A LOOK TO THE FUTURE.
'Taking a stroll through Hampstead Heath one autumnal morning, I was struck by just how much around me wasn't 'natural' in the sense of representing native British fauna and flora. The most obvious example was the resident flock of a hundred or so rose-ringed parakeets with their frequent shrill calls. Then there were the grey squirrels, mandarin ducks, Canada geese, alpine newts and marsh frogs, to say nothing of the crayfish and carp in the ponds or the horse- chestnuts, rhododendrons and laurels growing amidst the native oak trees. And it's not just parks: our rivers, lakes and streams; our forests and farmland; our estuaries and coastal waters; our homes and gardens; even our own bodies; all host a wealth of introduced species.'
Today's countryside is filled with squirrels and sycamores, ladybirds and pheasants, even Canada and Egyptian geese aren't out of place. The British Isles have been colonised by a succession of animals, plants, fungi and other organisms that apparently belong elsewhere. Indeed, it's often hard to sort out the native from foreign. Some species, like the Asian hornet, cause problems; others like snowdrops and daffodils, are cherished.
Non-native organisms, invasive or otherwise, from rabbits to rhododendrons, mink to muntjac, hold up a mirror to our own species. The pace of invasion is now higher than ever before, but non-natives, problematic or peaceful, aren't a modern phenomenon: they've been with us from the outset. From the earliest settlement of our islands and first experiments with farming, through the Roman and medieval times, to the age of exploration by Europeans and the current period of globalised free-for-all, the story of invasive species is the story of our own past, present and future.
DAN EATHERLEY is a British naturalist, writer and environmental consultant. He has made wildlife documentaries for the BBC with Sir David Attenborough; written on natural history and science for outlets such as Scientific American, New Scientist, BBC Wildlife, the Guardian and the New York Post; and conducted many technical and market research projects on environmental sustainability issues for the UK government, the European Commission and the UN Environment Programme. Dan is also the author of Bushmaster: Raymond Ditmars and the Hunt for the World's Largest Viper.
Dan will be in conversation with local ecologist and nature mentor, Peter Yeo.
FOOD & DRINK MENU  (MUST BE ORDERED AT LEAST 48 HOURS IN ADVANCE)

Today's event menu options are prepared on site by the excellent Skern Lodge catering team, awarded a 5 star food hygiene rating from Torridge District Council. Full details can be found on the Skern Lodge website:  www.skernlodge.co.uk
£4 each
Option 1: Bacon roll (GL), with tea or coffee 
Option 2: Gluten free sausage bap (E), with tea or coffee 
Option 3: Vegan sausage roll (GL,S), with tea or coffee 
 
Menu and allergens may be subject to change. All foods will be labelled upon delivery with the correct allergen information.
Allergen key: GL: Gluten; F: Fish; D: Dairy/Milk; E: Eggs; S: Soya; M: Meat.
Please note: All meals are nut free.