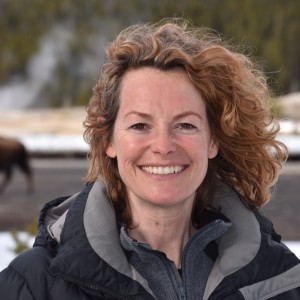 A YEAR OF LIVING SIMPLY
My journey form complexity to contentment
If there is one thing that most of us aspire to, it is, simply, to be happy. And yet attaining happiness has become, it appears, anything but simple. Having stuff - The Latest, The Newest, The Best Yet - is all too often peddled as the sure fire route to happiness. So why then, in our consumer-driven society, is depression, stress and anxiety ever more common, affecting every strata of society and every age, even, worryingly, the very young? Why is it, when we have so much, that many of us still feel we are missing something and the rush of pleasure when we buy something new turns so quickly into a feeling of emptiness, or purposelessness, or guilt?
So what is the route to real, deep, long lasting happiness? Could it be that our lives have just become overly crowded, that we've lost sight of the things - the simple things - that give a sense of achievement, a feeling of joy or excitement? That make us happy. Do we need to take a step back, reprioritise? Do we need to make our lives more simple? Kate Humble's fresh and frank exploration of a stripped-back approach to life is uplifting, engaging and inspiring - and will help us all find balance and happiness every day.
Kate Humble is a farmer, writer, activist, entrepreneur and one of the UK's best-known TV presenters.
Interviewing Kate will be journalist and broadcaster, Naomi Dymond.  
FOOD & DRINK MENU  (MUST BE ORDERED AT LEAST 48 HOURS IN ADVANCE)

Today's event menu options are prepared on site by the excellent Skern Lodge catering team, awarded a 5 star food hygiene rating from Torridge District Council. Full details can be found on the Skern Lodge website:  www.skernlodge.co.uk
£5 each
Option 1: Vegan Pasty (GL,S), with bottled water.
Option 2: Steak pasty (GL,D), with bottled water.
Option 3: Gluten free steak pasty (Egg Celery), with bottled water.

Menu and allergens may be subject to change. All foods will be labelled upon delivery with the correct allergen information.
Allergen key: GL: Gluten; F: Fish; D: Dairy/Milk; E: Eggs; S: Soya; M: Meat.
Please note: All meals are nut free.