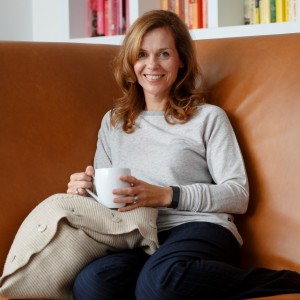 JUST MY LUCK

No.1 Bestselling author, Adele Parks discusses her latest novel - Just My Luck
It's the stuff dreams are made of - a lottery win so big, it changes everything.
For fifteen years, Lexi and Jake have played the same six numbers with their friends, the Pearsons and the Heathcotes. Over dinner parties, fish & chip suppers and summer barbecues, they've discussed the important stuff - children, marriages, jobs and houses - and laughed off their disappointment when they failed to win anything more than a tenner.
But one Saturday night, the unthinkable happens. There's a rift in the group. someone doesn't tell the truth. And soon after, six numbers come up which change everything forever. Lexi and Jake have a ticket worth £18 million, and their freinds are determined to claim a share......
Adele Parks was born in Teesside.  She is the author of 19 international bestsellers, including Lies, Lies, Lies. She is an ambassador for the National Literacy Trust and a judge for The Costa Prize. Just My Luck is her 20th novel in 20 years.

Adele will be in conversation with Susan Sandon, divisional managing director of Penguin Random House.

FOOD & DRINK MENU  (MUST BE ORDERED AT LEAST 48 HOURS IN ADVANCE)

Today's event menu options are prepared on site by the excellent Skern Lodge catering team, awarded a 5 star food hygiene rating from Torridge District Council. Full details can be found on the Skern Lodge website:  www.skernlodge.co.uk

£5 each 
Option 1: Devon and Cornwall sausage hot dog (GL), with bottled water.
Option 2: Vegan and gluten free burger (S), with bottled water.
Menu and allergens may be subject to change. All foods will be labelled upon delivery with the correct allergen information.
Allergen key: GL: Gluten; F: Fish; D: Dairy/Milk; E: Eggs; S: Soya; M: Meat.
Please note: All meals are nut free.