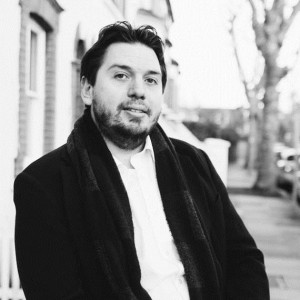 THE CROWN IN CRISIS: COUNTDOWN TO THE ABDICATION
In December 1936, Britain faced a constitutional crisis that was the gravest threat to the institution of the monarchy since the execution of Charles I. The ruling monarch, Edward VIII, wished to marry the American divorcée Wallis Simpson and crown her as his Queen. His actions scandalised the establishment, who were desperate to avoid an international embarrassment at a time when war seemed imminent. That the King was rumoured to have Nazi sympathies only strengthened their determination that he should be forced off the throne, by any means necessary. 
Using previously unpublished and rare archival material, and new interviews with those who knew Edward and Wallis, THE CROWN IN CRISIS is the conclusive exploration of how an unthinkable and unprecedented event tore the country apart, as its monarch prized his personal happiness above all else.
Alexander Larman is a historian and journalist. He is the author of three previous acclaimed books of historical and literary biography. He writes for the Times, Observer and Telegraph, as well as The Spectator and The Critic. 
FOOD & DRINK MENU
Today's event menu options are prepared on site by the excellent Skern Lodge catering team, awarded a 5 star food hygiene rating from Torridge District Council. Full details can be found on the Skern Lodge website: 
www.skernlodge.co.uk
£4 each
Option 1: Bacon roll with tea or coffee (GL)
Option 2: Vegan sausage roll with tea or coffee (GL, S)
Option 3: Gluten free Devon & Cornwall sausage bap with tea or coffee (E)
Menu and allergens may be subject to change. All foods will be labelled upon delivery with the correct allergen information.
Allergen key: GL: Gluten; F: Fish; D: Dairy/Milk; E: Eggs; S: Soya; M: Meat.
Please note: All meals are nut free