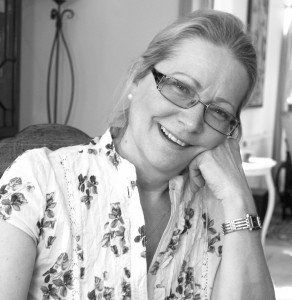 CONDÉ NAST: The Man and His Empire
The company Condé Nast is a global media company with brands that include Vogue, The New Yorker, GQ, Glamour, Vanity Fair and many others. It was founded in 1909 by its namesake, publishing legend, Condé Nast.

This biography was written with the cooperation of his family on both sides of the Atlantic and a dedicated team at Condé Nast Publications.  Susan paints a portrait of the era detailing the life of this extremely powerful man who didn't abuse his power and the family, friends and pivotal business partners who helped him build the first-ever international magazine empire of the time.
After a troubled upbringing, Condé Nast moved to New York in the early twentieth century with just the shirt on his back. He soon rose through the ranks to become the highest paid executive in the United States, acquiring Vogue in 1909 and Vanity Fair in 1913.
Credited with creating the "café society," Nast became a permanent fixture on the international fashion scene and a major figure in New York society. His superbly appointed apartment at 1040 Park Avenue, decorated by the legendary Elsie de Wolfe, became a gathering place for the major artistic figures of the time. Nast launched the careers of icons like Cecil Beaton, Clare Boothe Luce, Lee Miller, Dorothy Parker and Noel Coward. He left behind a legacy that endures today in a slew of media powerhouses, namely Anna Wintour, Tina Brown, and Graydon Carter.
Publishers Weekly
said: 'Ronald writes in a vivid, sparkling, amused style...and revels in the era's repartee, clothes and gossip. ...her evocation of the vibrant scene around [Nast] will keep readers entertained.'
Born and raised in the United States, Susan Ronald is a British-American biographer and historian of eight books.

FOOD & DRINK MENU
Today's event menu options are prepared on site by the excellent Skern Lodge catering team, awarded a 5 star food hygiene rating from Torridge District Council. Full details can be found on the Skern Lodge website:  www.skernlodge.co.uk
£7 each
Option 1: Smoked salmon and brie tart served with tomato, rocket and olive salad, & herb and new potato salad (GL,F,D,E,S), with a bottle of water.
Option 2: Vegan pesto pasta salad with roasted vegetables, served with tomato, rocket and olive salad, & (vegan and gluten free), with a bottle of water. 

Menu and allergens may be subject to change. All foods will be labelled upon delivery with the correct allergen information.
Allergen key: GL: Gluten; F: Fish; D: Dairy/Milk; E: Eggs; S: Soya; M: Meat.
Please note: All meals are nut free.