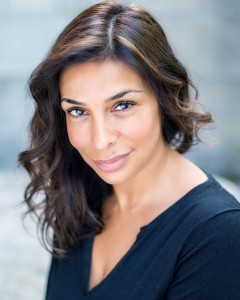 Remember Me?
Discovering my mother as she lost her memory
A heartbreakingly courageous and tender memoir on losing a parent to dementia from the Coronation Street and Dinnerladies star.
In this deeply moving yet humorous memoir, a daughter sets out to reclaim her mother's past after her death, and in turn, discovers a huge amount about herself and their relationship. What ensues is a story of cultural assimilation, identity and familial shame.
In December 2019, soon after her mother's untimely death, Shobna Gulati discovered bags and bags stuffed with press cuttings, spanning Shobna's life from childhood right up until her mother died, in her family home. As Shobna sat in the midst of a sea of clippings she began to think over her mother's life and the stories that had only begun to surface from her past as she lost her to dementia.
Remember Me? captures the powerful emotions that these memories hold to both Shobna and her mother; secrets they had collectively buried and also the concealment of her mother's condition.
Shobna became a household name for her role as Anita in Victoria Wood's Dinnerladies and as Sunita in Coronation Street. She also appeared as a presenter on Loose Women (ITV), and recently starred in Doctor Who.
Shobna will be in conversation with Susan Sandon, divisional managing director of Penguin Random House.  
FOOD & DRINK MENU  (MUST BE ORDERED AT LEAST 48 HOURS IN ADVANCE)

Today's event menu options are prepared on site by the excellent Skern Lodge catering team, awarded a 5 star food hygiene rating from Torridge District Council. Full details can be found on the Skern Lodge website:  www.skernlodge.co.uk
£8 each
Option 1: Pulled pork roll with apple sauce and stuffing and herby roasted potatoes, and green leaf salad (GL), with bottled water.
Option 2: Spinach and falafel burger with sweet chilli mayonnaise, lightly spiced potato wedges - vegan and  gluten free (S), with bottled water.

Menu and allergens may be subject to change. All foods will be labelled upon delivery with the correct allergen information.
Allergen key: GL: Gluten; F: Fish; D: Dairy/Milk; E: Eggs; S: Soya; M: Meat.
Please note: All meals are nut free.