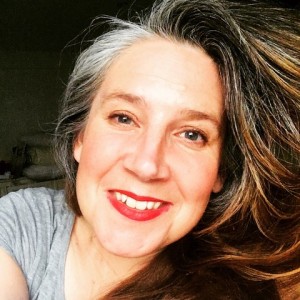 Au Revoir, Tristesse: Lessons in Happiness from French Literature
Join comedian and broadcaster Viv Groskop (BBC Radio 4) as she takes a light-hearted look at how to bring more joie de vivre into our lives through French literature.
Like many people the world over, Viv Groskop wishes she was a little more French. She studied the language obsessively starting at age 11, and spent every holiday in France, desperate to escape her Englishness and to have some French chic rub off on her.
In this Monday morning talk, Viv will mix literary history and memoir to explore how the classics of French literature can infuse our lives with un certain je-ne-sais-quoi and teach us how to say goodbye to sadness.
From the frothy hedonism of Colette and the wit of Cyrano de Bergerac to the intoxicating universe of Marguerite Duras and the heady passions of Les Liaisons Dangereuses, Viv presents a love letter to great French writers. Her new book Au Revoir, Tristesse: Lessons in Happiness from French Literature analyses twelve classics works of French literature, from Proust and Flaubert to Balzac and Stendhal — the ones we love, the ones we never quite finished and the ones we wish we'd got round to — and asks: "What is it about these books that is so special - and so French?"
To set the scene, while you park, enjoy listening to a medley of French music by the band Gypfunk.  Croissants and coffee/tea are also available - remember to pre-book.  
FOOD & DRINK MENU  (MUST BE ORDERED AT LEAST 48 HOURS IN ADVANCE)

Today's event menu options are prepared on site by the excellent Skern Lodge catering team, awarded a 5 star food hygiene rating from Torridge District Council. Full details can be found on the Skern Lodge website:  www.skernlodge.co.uk
£3.50 each
Option 1: Pain au chocolat pastry (GL, D, E ,S), with tea or coffee.
Option 2: Vegan raspberry croissant (GL), with tea or coffee.
Option 3: Gluten free croissant (D), with tea or coffee.  

Menu and allergens may be subject to change. All foods will be labelled upon delivery with the correct allergen information.
Allergen key: GL: Gluten; F: Fish; D: Dairy/Milk; E: Eggs; S: Soya; M: Meat.
Please note: All meals are nut free.