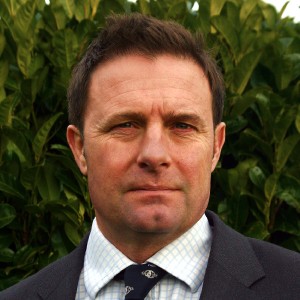 Chemical Warrior
Saving Lives on the Frontline of Modern Warfare
A thrilling memoir by a world-leading expert in chemical warfare and counter-terrorism.
Hamish de Bretton-Gordon has devoted his life to fighting the use of chemical weapons and helping those who suffer at their hands. It's a threat that has never been greater – from the attacks against civilians in Syria to the Novichok poisoning on home soil in Salisbury.
As Commanding Officer of the Chemical, Biological, Radiological & Nuclear Defence Regiment, Hamish led the charge against these devastating weapons: launching a military response to anthrax in Iraq, preventing a huge fertiliser bomb explosion in Afghanistan, and suffering a near-death experience himself during a sarin attack.
After over 23 years at the heart of the action on the frontline, Hamish discovered he had a heart condition called Sudden Death Syndrome. His doctor advised him to take things easy, but Hamish felt unable to stand by while President Assad began to use weapons against civilians. He flew to Aleppo to provide his expert opinion to doctors on weapons – a harrowing experience that affected him deeply and strengthened his resolve to keep fighting.
Lifting the lid on Hamish's unique world of battlefield expertise and humanitarian work, this is not only a professional memoir but also a very human story of overcoming extraordinary personal odds.
Hamish de Bretton-Gordon OBE, is one of the world's leading experts on chemical and biological counter-terrorism and warfare. He is co-founder and director of Doctors Under Fire with Professor David Nott, where he helps civilians with the threat from chemical weapons. He advises the UK Government at the highest level on CBRN – including the recent Novichok poisoning in Salisbury. He frequently appears in global media as an expert commentator and has several academic posts.
Hamish will be inconversation with Amelia Tucker-Jones who trained as a microbiologist with a speciality in biotechnology before joining the Chemical and Biological Defence Establishment at Porton Down.
FOOD & DRINK MENU  (MUST BE ORDERED AT LEAST 48 HOURS IN ADVANCE)

Today's event menu options are prepared on site by the excellent Skern Lodge catering team, awarded a 5 star food hygiene rating from Torridge District Council. Full details can be found on the Skern Lodge website:  www.skernlodge.co.uk
£5 each
Option 1: Trio of cakes (GL,D,S,E), with tea or coffee.
Option 2: Trio of gluten free/vegan cakes (S), with tea or coffee.

Menu and allergens may be subject to change. All foods will be labelled upon delivery with the correct allergen information.
Allergen key: GL: Gluten; F: Fish; D: Dairy/Milk; E: Eggs; S: Soya; M: Meat.
Please note: All meals are nut free.