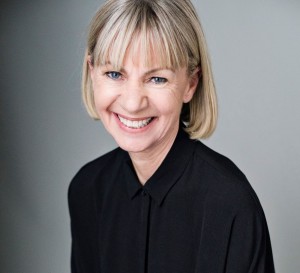 The City of Tears
is the second novel in an epic historical fiction series.
Paris, August 1572.  Minou Joubert and her family are in Paris for a Royal Wedding, an alliance between the Catholic Crown and the Huguenot King of Navarre intended to bring peace to France after a decade of religious wars.  So too is their oldest enemy, Vidal, still in pursuit of a relic that will change the course of history.  But within days of the marriage, thousands will lie dead in the streets and Minou's beloved family will be scattered to the four winds and one of her beloved children will have disappeared without trace . . . A breath-taking novel of revenge, persecution and loss, sweeping from Paris and Chartres to the City of Tears itself – the great refugee city of Amsterdam – this is a story of one family's fight to stay together, to survive and to find each other, against the devastating tides of history.
Kate Mosse is a number one international bestselling novelist, playwright and non-fiction writer.  The author of eight novels and short story collections – including the multimillionselling
Languedoc Trilogy
(Labyrinth, Sepulchre
and
Citadel)
and Gothic fiction
The Winter Ghosts
and
The Taxidermist's Daughter
, which she is adapting for the stage – her books have been translated into thirty-eight languages and published in more than forty countries.
This event is sponsored by Webbers Estate Agents Interviewing Kate will be Susan Sandon, a Trustee of the Appledore Book Festival and a former Managing Director of Cornerstone, a division of Penguin Random House publishing.