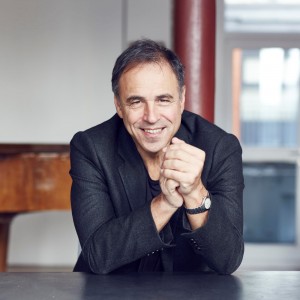 Get ready for action, adrenaline and adventure in this explosive Alex Rider mission.
The enduringly popular Alex Rider series is estimated to have sold some 19 million copies worldwide and was also a major movie, adapted by Anthony himself.
Alex is an ordinary teenager enlisted to work on behalf of M16.  In this latest adrenaline-fuelled adventure, Alex is sent by MI6 Special Operations to infiltrate a new and sinister organization known only as
Nightshade
.  Alex is on his own, with the fate of thousands of people resting in his hands.
"Anthony Horowitz is seocnd to none at writing page-turns that children are desperate to read."  Sunday Express
"Going deep undercover to investigate the shadowy Nightshade organisation, Alex Rider, legendary teen spy, returns in another high-octane, blockbuster adventure from the pen of storytelling maestro Anthony Horowitz."  Waterstones

This event is sponsored by Kingsley School

N.B. Anthony will also be appearing on at 5.30pm on Friday 17th September discussing his latest whodunnit mystery, A Line to Kill.