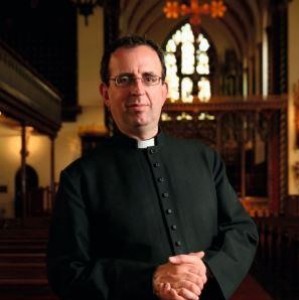 This event has now sold out. Click here to add your name to our waiting list.
Whether it's pastoral care for the bereaved, discussions about the afterlife with parishioners or being called out to perform the last rites, death is part of the Reverend Richard Coles' routine.  But when his beloved life partner the Reverend David Coles died unexpectedly shortly before Christmas 2019, much about death took Richard by surprise: the volume of 'sadmin' you have to do when someone passes away, how much harder it is travelling for work alone, even the simple pain of typing a text message to your partner - then remembering they are gone.
The man who so often assists others during such difficult times now found himself in need of help, and began to look to others for guidance to steer him through his journey of loss.
The Reverend's deeply personal account of living through grief – and the lessons he has learnt along the way – will unforgettably resonate with anyone who has lost a loved one.
This event is sponsored by Clearcut Campervan Design