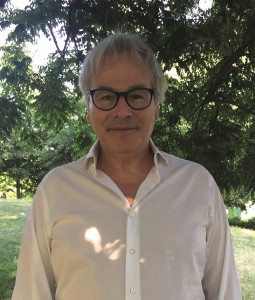 At 9.07 a.m. on 12th April 1961, Yuri Gagarin sits inside a tiny capsule on top of the Soviet Union's most powerful intercontinental ballistic missile and blasts into the skies.  Travelling at almost 18,000 miles per hour – ten times faster than a rifle bullet – Gagarin circles the globe in just 106 minutes.  From his windows he sees the earth as nobody has before, witnessing its beauty and its fragility.  While his launch begins in total secrecy, within hours of his landing he has become a world celebrity – the first human to leave the planet.
Beyond
tells the thrilling story behind that epic flight on its sixtieth anniversary. Drawing on extensive original research and the vivid testimonies of eyewitnesses, many of whom have never spoken before, author and award-winning documentary director, Stephen Walker, unpacks secrets that were hidden for decades and takes the reader into the drama of one of humanity's greatest adventures.
This event is sponsored by RT Marke & Co.Interviewing Stephen will be Justin Leigh.  Justin has over 30 years radio and TV presenting and was one of the main presenters of the BBC regional news, Spotlight.