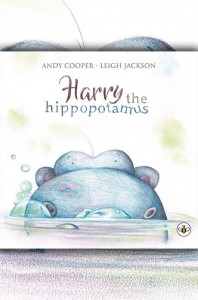 Can you say 'Hippopotamus?'  Harry couldn't.
Listen to local author Andy Cooper as he takes us on a journey with Harry the Hippopotamus.
Alongside Andy will be Leigh Jackson, creating inspiring illustrations as we go.
The event will be followed by book signing in the café.
Suitable for ages 3-7.
This event is sponsored by Kingsley School