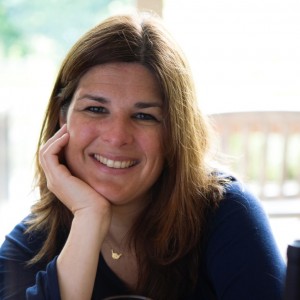 This Changes Everything
Sisters Annie and Jess are used to their mother Julia being spontaneous.  But when Julia announces she's flying off to Rome to meet her first love Patrick, whom she hasn't seen for fifty years, it's an adventure too far.  So, her daughters decide the only way to keep Julia safe, is to go too – without actually telling their mother she has chaperones!  
This Changes Everything
asks should first love be left in the past, or is first love, forever love…
In Just One Day
In Just One Day
is an emotional, uplifting and joyful story about love in all its guises.  Flora has always adored her brother Billy.  Born just eighteen months apart, their childhood was spent like two peas in a pod – no one could separate them.  And as adults, they remain the best of friends.  But, in just one day, everything changes, Flora's life falls apart and Flora has to learn how to live again.
Helen McGinn is an author, drinks writer and international wine judge.  She is also the author of
The Knackered Mother's Wine Club
blog and the wine expert for BBC 1's
Saturday Kitchen
and ITV's
This Morning
.
This event is sponsored by Dartington Crystal