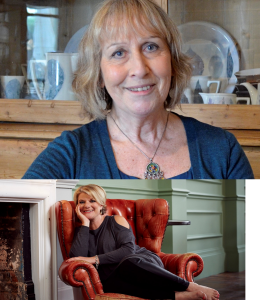 Veronic Henry: A Day at the Beach Hut
Escape to the coast with this delicious collection of short stories and beach-hut inspired recipes from 
Sunday Times 
bestselling author Veronica Henry.  The book is a delicious collection of eight original short stories and over fifty seaside-inspired recipes.  A combination of food and fiction,
A Day at the Beach Hut
will transport you to the golden sands and a shimmering summer's day…
Liz Shakespeare: The Song of the Skylark
Liz's new novel is set in 1842.  Based on a true story, it shines a light on the history of farming and chapel communities in Devon, describing the lives of a brother and sister during a series of failed harvests.  The pair make a daring bid for change which brings them face to face with the heartless judicial system of early Victorian England.
Both Liz and Veronica will be in conversation of local author Rebecca Alexander.
This event is sponsored by Hayne Associates