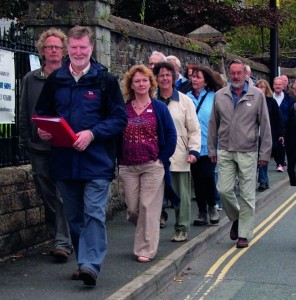 Tuesday 21st September - 10:00am 
This event has now sold out.  Sorry – our Waiting Lists are now closed.
Friday 24th September - 10:30am 

(tickets available)


Ticket Price: £7
This guided walk will be of interest to anyone who wants to know more about Appledore's history.  Who were the people who shaped the character of Appledore?  David will walk you through some of its ancient streets on this guided history tour.  The walk starts at Docton Court, and will head uphill as far as Odun Road, then down the cobbled Alpha Place before ending up in Appledore Churchyard.  Come prepared with umbrellas if rain looks likely.  This walk takes approximately 90 minutes.  Sorry, no dogs.
Meet at Docton Court, Appledore