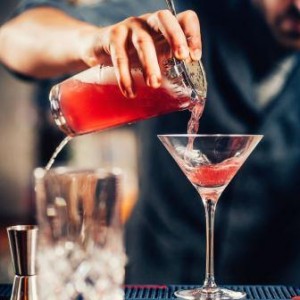 This event has now sold out.  Sorry – our Waiting Lists are now closed.
Fever-Tree Easy Mixing: More than 150 Quick and Delicious Mixed Drinks and Cocktails
celebrates the art of at-home mixing, featuring quick and easy recipes combining Fever-Tree's range of mixers, your favourite spirits, and simple ingredients.
Fever-Tree was founded in 2005 and is now the world's most popular premium mixer brand with its range of tonics, sodas, ginger ales, ginger beer, lemonades and cola being sold in over 80 countries.  Come along and learn how best to mix the perfect cocktail with Craig Harper, the official Fever-Tree ambassador, for a fabulous evening masterclass on how YOU can mix quick and delicious drinks and cocktails.
It promises to be an evening of fun and relaxation.
This event is sponsored by Dartington Crystal