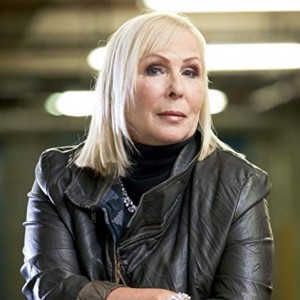 Linda combines her own experience – the glamour, the danger, the high of running with gangsters, hitmen and villains – with a supreme gift for character and storytelling. 
The Locksmith
is Linda's debut novel.
In the East End you don't build an empire without making a few enemies . . .
Welcome to the underbelly of London, where criminals run the streets and one woman will do anything to protect her family.
In Ruby Murphy, Linda has created a compelling new female lead who is strong, loyal and ruthless.  In a time when men ruled the streets, Ruby's a woman who will find her own path to power, fuelled by a determination to protect those most important to her. 
Linda Calvey served 18 years behind bars. She moved to 14 different prisons during her time inside, sharing a prison with Rose West and Myra Hindley.
This event is sponsored by Morris and Bott Interviewing Linda will be journalist and broadcaster Naomi Dymond.  Naomi has been a reporter and presenter for ITV Westcountry and more recently, BBC Spotlight.