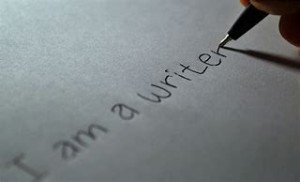 Showcasing a number of local and up and coming authors, this free day-long event is an opportunity to meet these writers.
During the day authors will be interviewed about their books and their experiences of writing and publishing. There will also be an opportunity to talk with the authors throughout the day, and to buy their books.
With talks starting at 10.30 the event promises a packed programme of entertaining tales and anecdotes as well as tips for starting your own literary adventure.  Here is the current schedule of talks, but please note they may be subject to change:
10.30    David Taylor    The Lushington Family
11.00    James Mortain    Chasing an Amazon Bestseller
11.30    Jeremy Bell    Local responses to climate change in poetry and song
12.00    Mark Norman    Writing about folklore
12.30    Clare Findlay    Saved by a stranger
1.00    Jenny Kane    Accidental Authoring
1.30    Kate MacDonald    Retake on fairy tales
2.00    Elizabeth Revill and Norman Eshley    Whatever happened to the Artful Dodger?
2.30    Karen Farrington    Village competition short stories
3.00    Adrian Dangar    Life on the Edge: biography of Kenyan safari guide, conservationist and adventurer, Tristan Voorspuy.
3.30    Anne Parsons    'Children, dogs and literary dreams.'
4.00    Jennifer Gold    Children's Fiction
4.30    Chris Verney    Promoting books by Pat Barrow
5.00    Tracey Slocombe with Oliver Tooley    Farming, food and the environment
Budding authors can find out about fulfilling their own literary dream with publishing company Goodness Me Ltd as well as uncover a world of espionage and action with resident author James Dalby, co-founder of the writing group North Devon Authors. 
Gold standard N.Joy's novels will deliver local ghostly tales or a unique twist on an infamous serial killer and she'll be debuting Cornish author Johanna Jacksons Oracle cards. If you are looking for a soul-soothing experience visit Richard Small with his calming influence and talking stones or Sandy Fish for a fun police chase across the Devon and Cornwall border! Appledore Sci-fi writer Jim Jackson will be there, as will animal activist Jan Mazzoni, horror author Alexander Patrick, calligrapher Lindsey Cribble, Glenda Barnett with her Chic-Lits and debut author Phillipa Leslie.
Come and support this event by popping along to the Baptist Church at any time between 10am and 5.30pm. Refreshments and cake available.
Supported by Local Devon Authors