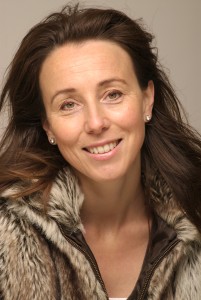 The men of Captain Scott's Polar Party were heroes of their age, enduring tremendous hardships to further the reputation of the Empire they served by reaching the South Pole. But they were also husbands, fathers, sons and brothers.
For the first time, the story of the race for the South Pole is told from the perspective of the women whose lives would be forever changed by it, five women who offer a window into a lost age and a revealing insight into the thoughts and feelings of the five heroes.
In a gripping and remarkable feat of historical reconstruction, Katherine MacInnes vividly depicts the lives, loves and losses of five women shaped by the unrelenting culture of Empire and forced into the public eye by tragedy.  It also reveals the five heroes, not as the caricatures of legend, but as the real people they were.
Interviewing Katherine is Martin Kemp.  Martin is an award-winning documentary director for the BBC, Channel Four, Discovery, National Geographic and many more networks.
This event is sponsored by Westward Living