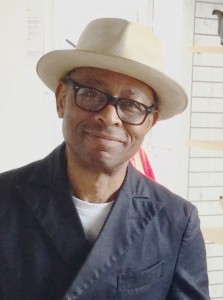 Born in the fifties to a Sierra Leonean mother battling mental health problems, Ronnie spent his childhood in and out of care.  After difficult beginnings, marked by abuse, racism and brushes with both criminals and the police, he got into music, managing to get DJ gigs and, later, worked as a celebrity hairdresser for Vidal Sassoon and Smile in the height of seventies London.  A flair for spotting antiques led him to start his own Knightsbridge gallery, ultimately becoming one of the most respected figures in the industry, culminating in a regular spot as an expert on the nation's Sunday favourite,
Antiques Roadshow
.
Told with rich warmth, this is an extraordinary journey from deprivation and abuse to adventure and success against the odds - with stories of the incredible objects which shaped the way.  
Interviewing Ronnie will be his friend, author Janet Gleeson. Her books include
The Arcanum
, which was Radio 4 Book of the Week and a Sunday Times bestseller,
The Money Maker, An Aristocratic Affair
and
The Lifeboat Baronet,
as well as three historical crime novels. She worked at Sotheby's and Bonhams where she specialised in old master paintings before starting her writing career as a columnist for
House & Garden
and an editor for Reed Books.
This event is sponsored by Webbers