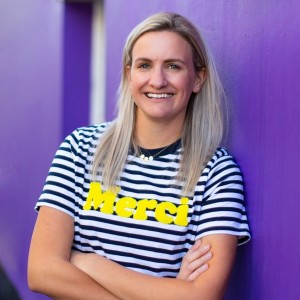 Sarah Turner, the author of the
Unmumsy Mum
series of books, has now published her first novel
Stepping Up
.  The spark of an idea came from a conversation about will-writing and more specifically guardianship should the unthinkable happen.
Beth is drifting through life with no responsibilities until a family tragedy forces her to become guardian to her teenage niece and toddler nephew in this hilarious and heartwarming novel.  This is a story about digging deep for strength you never knew you had and finding magic in things that were there all along.
Sarah lives in Exeter with her husband and three boys.  She dabbled in careers in finance, then higher education, before setting up a 'warts and all' parenting blog which gathered unexpected online momentum and writing became her full-time job.
Interviewing Sarah will be Emma Marston – a former journalist and producer.  Emma is now the Director of local charity Families in Grief, as well as a radio presenter on The Voice.
This event is sponsored by Luscombe