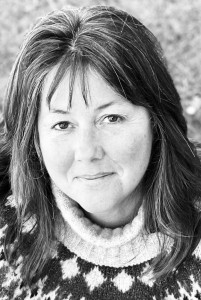 NEW DATE - Saturday 24 September 2022
10.30am - 11:30am
Ticket: £8
WE ARE PLEASED TO ANNOUNCE THAT TINA MUNRO'S EVENT HAS BEEN RESCHEDULED FOR 10.30AM, SATURDAY 24 SEPTEMBER 2022, NOW TAKING PLACE IN ST MARY'S CHURCH HALL.
TICKETS ALREADY ISSUED WILL BE VALID FOR THIS NEW DATE - SIMPLY PRESENT YOUR EXISTING TICKET AT ST MARY'S CHURCH HALL - OUR STEWARDS WILL HAVE YOUR DETAILS.
IF YOU ARE UNABLE TO ATTEND, PLEASE CONTACT THE BOX OFFICE BEFORE 5PM ON FRIDAY 23 SEPTEMBER TO ARRANGE A REFUND (OR IF YOU PREFER, ARRANGE TO DONATE THE TICKET PRICE TO SUPPORT OUR CHARITY).  PLEASE NOTE THAT IF WE DO NOT HEAR FROM YOU BEFORE THE BOX OFFICE CLOSES ON THAT DAY, IT WILL BE OUR UNDERSTANDING THAT YOU WILL BE ATTENDING THIS EVENT.
Evidence never lies... but people do.
CSI Ally Dymond's commitment to justice has cost her a place on the major investigations team.  After exposing corruption in the ranks, she's stuck working petty crimes on the sleepy North Devon coast.  Then the body of 19-year-old Janie Warren turns up and Ally's expert skills are suddenly back in demand.  But when the evidence she discovers contradicts the lead detective's theory, no one wants to listen to the CSI who landed their colleagues in prison.  Time is running out to catch a killer and what Ally doesn't know is that he's watching, from her side of the crime scene tape, waiting for the moment to strike.
Join local author Tina Munro as she talks about the success of her debut novel.
Interviewing Tina will be Rebecca Alexander.  Rebecca is an internationally published novelist who lives and writes in Appledore.