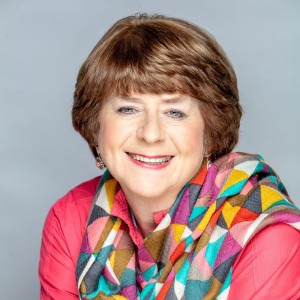 NEW DATE - Saturday 17 September 2022
2.00pm - 3:00pm
Ticket: £15
WE ARE PLEASED TO ANNOUNCE THAT PAM AYRES' EVENT HAS BEEN RESCHEDULED FOR 2.00PM, SATURDAY 17 SEPTEMBER 2022.
TICKETS ALREADY ISSUED WILL BE VALID FOR THIS NEW DATE - SIMPLY PRESENT YOUR EXISTING TICKET AT KINGSLEY SCHOOL THEATRE - OUR STEWARDS WILL HAVE YOUR DETAILS.
IF YOU ARE UNABLE TO ATTEND, PLEASE CONTACT THE BOX OFFICE BEFORE 5PM ON FRIDAY 16 SEPTEMBER TO ARRANGE A REFUND (OR IF YOU PREFER, ARRANGE TO DONATE THE TICKET PRICE TO SUPPORT OUR CHARITY).  PLEASE NOTE THAT IF WE DO NOT HEAR FROM YOU BEFORE THE BOX OFFICE CLOSES ON FRIDAY, IT WILL BE OUR UNDERSTANDING THAT YOU WILL BE ATTENDING THIS EVENT.
Pam Ayres will be joining us to talk about her new book,
Who Are You Calling Vermin?
, a humorous but honest look at life in the countryside.
Here, various factions both human and animal express their grievances about their current lot in life, from the fishermen who can't afford to live in their own communities, to the grey squirrel who didn't ask to be brought here from America anyway.  These poems combine Pam's sense of humour with her lifelong love and knowledge of the countryside, and those who live in it.
Pam will also be performing poems from her last book 
Pam Ayres on Animals
, which was the UK's best-selling poetry book of 2021, and more from her earlier work.
This event has now sold out.  Click here to add your name to our waiting list.
This event is sponsored by Dartington Crystal