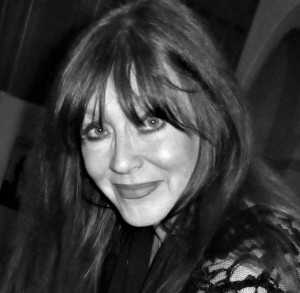 On 12 July 1962, the Rollin' Stones performed their first ever gig at London's Marquee jazz club.  Five white British kids set out to play the music of Black America.  They honed a style that bled bluesy undertones into dark insinuations of women, sex and drugs. Denounced as 'corruptors of youth' and 'messengers of the devil', they created some of the most thrilling music ever recorded. 
Lesley-Ann has met and socialised with the Stones (apart from the late Brian Jones).  Visiting a number of their homes, the book features new and first-hand interviews with those closest to the band – and the book is enhanced by Lesley-Ann's look at these complex men through the eyes of the important women in their lives.  Here are the Rolling Stones as never before.
Interviewing Lesley-Ann will be Susan Sandon.  Susan was formerly the managing director of Cornerstone, a division of Penguin Random House publishing.  She is a trustee of the festival.
This event is sponsored by Webbers