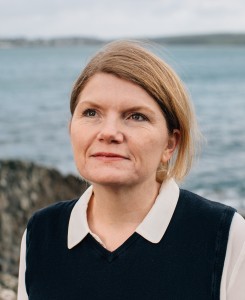 So many of us have stories to tell about ourselves, our lives and our histories but are daunted by the prospect of setting it down on paper.  Where do we begin?  How do we structure our writing?  Who are we writing for?
In
Write it All Down
, Cathy Rentzenbrink, bestselling author of the moving memoir
The Last Act of Love
, looks at how we can identify and overcome everything that gets in our way.  She offers tips for would-be writers of all levels, and shares advice from a variety of well-known authors.
Raynor Winn, author of
The Salt Path
says of Cathy's book:
'gentle and witty - I truly wish I'd read it before I began to write'
.
Join this event and explore the nature of memoir writing and the pleasure and stimulation of putting your life on the page.
Interviewing Cathy will be Rebecca Alexander.  Rebecca is an internationally published novelist who lives and writes in Appledore.
This event is sponsored by Café du Parc