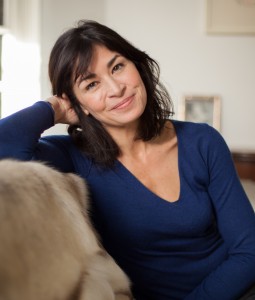 Amy Connell and Lan Honey are having the best childhood, growing up on a West Country farm - three families, a couple of lodgers, goats, dogs and an orphaned calf called Gabriella Christmas.  The parents are best friends too.  Originally from the city, they're learning about farming: growing their own vegetables, milking the goats, slaughtering chickens and scything the hay.  However, the adults are far too busy to keep an eye on the children who become ever more adventurous as they exploit their freedom.  As the novel progresses, the secrets everyone is keeping threaten catastrophe.
'Alive with the wonders of seasonal changes and the thrum of farm life,
Amy and Lan
will make you cry. Complex, beautifully written and true. I loved this book' Monique Roffey'.
Interviewing Sadie will be Naomi Dymond.  Naomi has been a journalist, producer and broadcaster for newspapers, local radio and both ITV Westcountry News and BBC Spotlight.
This event is sponsored by Hallsannery