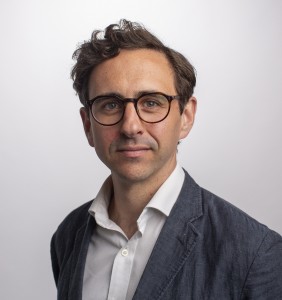 IMPORTANT UPDATE - DUE TO THE QUEEN'S FUNERAL ON MONDAY 19 SEPTEMBER, FESTIVAL EVENTS FOR THAT DAY ARE CANCELLED. 
WE ARE HOPING TO RESCHEDULE THIS EVENT BUT NO DATE HAS BEEN ARRANGED YET, PLEASE WATCH THE WEBSITE FOR FURTHER INFORMATION.
When multi-award winning journalist Dan McCrum followed a tip to investigate the hot new tech company challenging Silicon Valley, everything about Wirecard looked a little too good to be true.  In the space of a few short years, the company had come from nowhere to overtake other industry giants on the stock market.
As McCrum dug deeper, he encountered a story stranger and more dangerous than he ever imagined.  As he investigated, shadowy figures were following him through the streets of London, high-flying lawyers were sending ominous letters to his boss, and he was named as the prime suspect in a criminal inquiry.  The race was on to prove his suspicions and clear his name.
Uncovering fake bank accounts, fake offices and possibly even a fake death,
Money Men
is the astonishing inside story of Wirecard's multi-billion-dollar fraud.
Interviewing Dan will be Andy Cooper.  Andy is a journalist and editor with over 30 years' experience in national, regional and local media.  He is also a patron of the festival.
This event is sponsored by Thomas Westcott