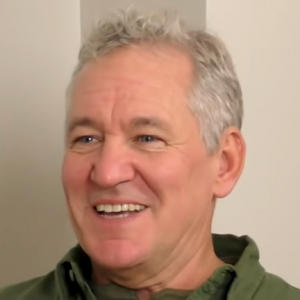 IMPORTANT UPDATE - DUE TO THE QUEEN'S FUNERAL ON MONDAY 19 SEPTEMBER, FESTIVAL EVENTS FOR THAT DAY ARE CANCELLED. 
WE ARE HOPING TO RESCHEDULE THIS EVENT BUT NO DATE HAS BEEN ARRANGED YET, PLEASE WATCH THE WEBSITE FOR FURTHER INFORMATION.
Chris Ryan was born near Newcastle in 1961.  In 1984 at the age of 22 he joined the SAS.  He completed three tours with the anti-terrorist team, serving as an assaulter, sniper and finally Sniper Team Commander.
In his new Novel
Outcast
, SAS Warrant Officer Jamie 'Geordie' Carter is denounced as a lone wolf by jealous superiors.  Now a Regiment outcast, Carter is given a second chance with a deniable mission: locate SAS hero-gone-rogue, David Vann.  Vann had been sent into Afghanistan to train local rebels to fight the Taliban.  But he's since gone silent and expected attacks on key targets have not happened.  Tracking Vann through Afghanistan and Tajikistan, Carter not only discovers the rogue soldier's involvement in a conspiracy that stretches far beyond the Middle East - but an imminent attack that will have deadly consequences the world over.
Interviewing Chris will be Andy Cooper.  Andy is a journalist and editor with over 30 years' experience in national, regional and local media.  He is also a patron of the festival.