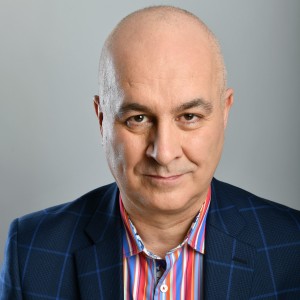 Britain's Political history in 365 days
On This Day in Politics
is an informative, accessible and opinionated book on key moments in British political history that have occurred on every day from 1 January through to 31 December. 
From the first meeting of an elected English Parliament on 20 January 1265 to the abolition of the Slave Trade on 25 March 1807; from the Peterloo Massacre of 16 August 1819 to Britain voting to leave the EU on 23 June 2016, there is a growing thirst for knowledge about the history of our constitutional settlement, our party system and how our parliamentary democracy has developed.
Writing as an observer of political history, but also someone with an opinion, acclaimed political journalist Iain Dale charts the main events of the last few hundred years, with one event per page, per day.
Iain Dale is an accomplished broadcaster, presenting his own daily radio show on LBC, and several podcasts.  He is a regular on 
Question Time, Newsnight, Good Morning Britain, Politics Live
 and a regular columnist for
The Daily Telegraph, Evening Standard
 and the
'i'
newspaper. He is the author/editor of more than 40 books, most recently 
The Presidents
.
Interviewing Iain is Andy Cooper.  Andy is a journalist and editor with over 30 years' experience in national, regional and local media.  He is also a patron of the festival.
This event is sponsored by D Scott Financial Ltd