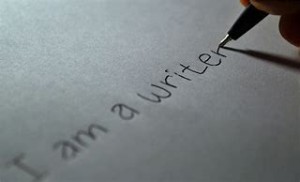 Saturday 17 September 2022
10.00am - 3:00pm
Ticket: £5 day pass (children free)
Do you like a good story?  Then come along and find the perfect escape.  This year's Local Authors Day will bring you a variety of award-winning novels across every genre. You will find the perfect read amongst the range of experienced authors offering over 100 titles.  There will be book signings, talks throughout the day and cake!
From romantic liaisons to international spy mysteries, you'll discover an array of talent. Crime, action, romance, sci-fi, history, children's, holistic, poetry, comedy, horror, fantasy, local interest – you name it, we've got it. The event promises a packed programme of entertaining tales and anecdotes as well as tips for starting your own literary adventure. With the doors opening at 10am and talks starting at 10.30am, the day promises a packed thought-provoking programme and fascinating stalls with well-crafted novels to suit every taste. 
Make a note of the times for the following talks: 
10.30am - 11.00am: Frances Corkey Thompson
- Roots, Religion and Language in Poetry
11.30am - 12.00pm: James D Mortain - The latest DI Chilcott mystery
12.30pm - 1.00pm: Richard Skinner - Hilarious stories, poems and sketches
1.30pm - 2.00pm: CANCELLED Jenny Kane - Anything can be a Story: a mini fiction inspiration workshop
2.30pm - 3.00pm:  CANCELLED P.J Reed - The Joy of Poetry. An exploration of what is poetry? the importance of poetry, how to write poetry. 
Best seller crime writer
James D Mortain
, creator of the detective Dean mysteries, will be speaking and have copies of his exciting new DI Chilcott mystery. James' talks are engaging and will leave you wanting to know more about DI Chilcott's latest challenging case and in awe of the inspirational author.
For fans of sci-fi and steampunk,
Richard Dee
's range of novels will satisfy your needs. You don't have to like aliens to fall in love with Andorra Pett, Space's rival to Agatha Raisin! No matter the landscape, the pace is action packed and intricately plotted with well-crafted characters.
Budding authors can find out about fulfilling their own literary dream with publishing company Goodness Me Ltd as well as uncover a world of espionage and action with resident author
James Dalby
, co-founder of the writing group North Devon Authors.
The festival welcomes
Dawn Westcott
, author of the bestselling
Wild Pony Whispering
books. Co-founder of the Exmoor Pony Project, run from their farm at Luccombe, which helps to safeguard endangered Exmoor ponies. Her new book is helping to raise funds for the project.
Visit
Richard Small
with his calming influence, talking stones or card readings for a soul-soothing experience. The martial artist's holistic approach to life translates to his literary works; a collection of anecdotal short stories and ghostly tales.
Marcia Clayton
's powerful novels about the harsh realities of life in the late 1800s for the less well off, and the inhabitants of Hartford Manor, are well worth five stars and are recommended for any lover of local North Devon history.  With both drama and humour, they make for gripping reading.
Creative writing coach, and Robin Hood fanatic,
Jenny Kane
will be giving a talk about the intricacies of getting your book into the hands of your audience. With over 12 years' experience, Jenny has a range of contemporary women's fiction and romance.
N.Joy
is a multi-genre gold standard author whose novels offer unexpected twists and leave the reader pondering on life's mysteries. Her latest book is the notorious story of 3 infamous women from Bideford, executed for witchcraft 340 years ago, as you've never heard it before.
Cornish romance author
Johanna Jackson
's immersive, easy read novels take you on a journey which will keep you turning pages and wanting more. Johanna is the creator of stunning Oracle cards with beautiful words of wisdom and inspiration.
A skilled craftswomen in Haiku poetry, award winning multi-genre author
PJ Reed
will chill your bones with paranormal investigations and blood curdling horror. She'll also transport you with speculative fiction based on fantasy worlds filled with magic, intrigue, and adventure.
Richard Skinner
offers a collection of stories, poems and sketches that are both profound and hilarious. He'll keep you entertained for the duration of his talk and leave you chuckling in your seats.
Known for his promotional stunts, charming misfit, sci-fi and comedy writer
Jim Jackson
will be in attendance. As an avid supporter of Appledore library, Jim is a keen advocate of keeping literacy at the forefront and is a co-founder of North Devon Authors.
Horror author
Alexander Patrick
 brings you an epic tale with strong imagery and an interlocking web of elaborate connections in a series on novels that revolve around the central protagonist.
Glenda Barnett
's chic-lit books will bring a smile to your face and a tickle to your heart in her cheerful
St Urith-With-Well
series.
Frances Corkey Thompson
's poetry explores roots, religion and language in her beautiful book
From Donegal to Manchuria
.
Sarah Brownlee
is a YA & Children's author, blogger and journalist whose stories address the constraints of society. She leads the anti-dog-torture organisation, Operation Hound, which campaigns against the horrific trade in the Far East.
Elizabeth Revill
is a multi-optioned screenwriter and professional actress who has utilised what she has learnt in performance and translated into her writing. With 15 titles across a mix of genres, published by Belvedere, you will find a great read.
Authors
Sharon Francis, Susan Hughes
and
Denise Smith
have teamed up to form Four Sirens Press, supporting each other's expressive imaginations to bring you books they know you'll love.
This event is a fantastic collaboration of authors from across North Devon, and slightly beyond, where you will find the perfect escape. Whether that's in the past, present or future, the possibilities are endless. We look forward to meeting you. See you there!
This event is sponsored by North Devon Authors - Literary Fusion