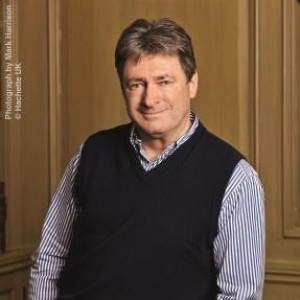 The Gift
- Adam Gabriel has always been a child of nature.  Raised on his parents' remote Yorkshire farm, where life is measured by the rhythms of the flock, the turn of the seasons, and the yearly arrival of an itinerant local monk, he seems destined for a quietly contented life.
As Adam grows, Luke and Bethany see flickers of something extraordinary in their son - a healing touch that goes beyond his love for the land.  When tragedy turns the Gabriels' life upside down, Adam faces a stark choice.  Can he keep faith in his talents, even if it means risking the suspicion of others?  Should he listen to the lure of new horizons, or does happiness lie closer to home?  And can he find the strength to save the people he loves?
Alan Titchmarsh is known to millions through his career as a television presenter of shows including
Love Your Garden, Ground Force, Gardeners' World, The Alan Titchmarsh Show
and ITV's
Spring Into Summer
.  He has written more than forty gardening books, as well as eleven novels and three volumes of memoirs.  He was made MBE in the millennium New Year Honours list and holds the Victoria Medal of Honour, the Royal Horticultural Society's highest award.
Interviewing Alan will be Justin Leigh.  Justin has more than 30 years radio and TV presenting and was one of the main presenters of the BBC regional news, Spotlight.
This event is sponsored by Chichester Homes Developments Ltd.