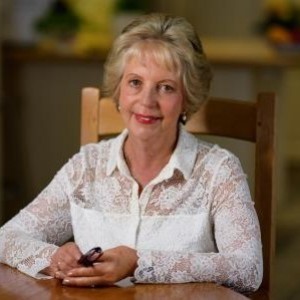 WE REGRET TO ANNOUNCE THAT WE HAVE BEEN UNABLE TO RESCHEDULE THIS PARTICULAR EVENT, SO IT WILL NO LONGER BE TAKING PLACE AT THIS YEARS FESTIVAL.
REFUNDS TO TICKET HOLDERS WILL BE MADE AS QUICKLY AS WE CAN.  PLEASE BEAR WITH US WHILST THESE ARE PROCESSED.
Cookery Demonstration and Brunch.
With over 75 delicious recipes to inspire her 'super-ager' peers to eat well, this book uses nutrients that are increasingly needed as we get older.  The quick and easy recipes are meals you'll enjoy making.
Developed through her ongoing work with the organisation U3A (University of the Third Age), these meals take no more than 35 minutes to prepare and cook, and use fresh, health-enhancing ingredients.  With most recipes being for two people this is the perfect book for empty-nesters and those who have recently retired. Beverley will also discussing the benefits of an air fryer and will being using one in her demonstration.
After the demonstration, a brunch from the recipes she has demonstrated will be served in the upstairs dining room.
Note: you will be asked to make your brunch menu choice during the demonstation.
This event is sponsored by Viva Violins