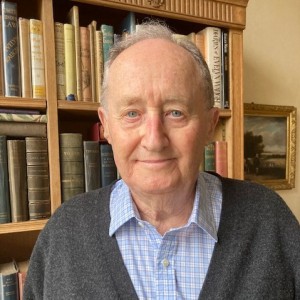 Lord Tugendhat has been a journalist on
The Financial Times
, a Conservative MP and a European Commissioner.
His most recent book, published in 2022, is
The Worm in the Apple
.  Britain has 'left' and re-joined Europe a dozen times over the past 2,000 years.  The latest round has been among the bitterest.  Lord Tugendhat's survey is a masterful injection of sanity into this timeless argument.
From Churchill's decision not to join the European Coal and Steel Community in 1951 until Cameron's decision to hold an In/Out referendum in 2016, divisions within the Conservative Party over Europe were an enduring drama of British politics – destabilising foreign policy, corroding the body politic and destroying prime ministers.
Interviewing Lord Tugendhat will be Andy Cooper.  Andy is a journalist and editor with over 30 years' experience in national, regional and local media.  He is also a patron of the festival.