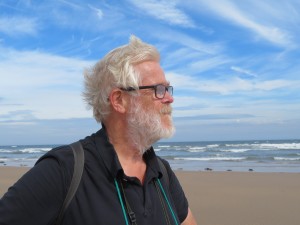 Christopher Somerville spent his childhood in a remote village in rural Gloucestershire revelling in the freedom to roam the woods, fields and riverbanks.  This upbringing gave him a lifelong love of walking and a taste for the quieter corners of the British countryside.  Since then, he has written over 40 books and is the walking correspondent for
The Times
, with his long-running 'A Good Walk' series.
Christopher's latest book
The View from the Hill: Four Seasons in a Walker's Britain
, assembled from hundreds of his notebooks ranging across the British Isles from Hampshire to the Isle of Mull, follows the cycle of the seasons.  The hundreds of walks take in magnificent flora and fauna, ancient traditions and folklore, geological peculiarities and wonders – all narrated with moving and humorous sensitivity.  There is no need to move from your chair to go walking in Christopher's company.
This event is sponsored by Wicked Wolf Gin