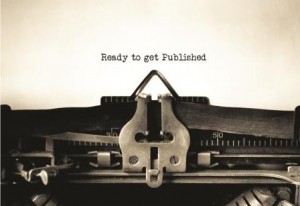 Thursday 22 September 2022
4.00pm – 5:30pm
Ticket: £8
Self-publishing is an important route for artists and writers who have projects that are unlikely to be picked up by a standard publisher but for which there are identifiable niche markets.  This discussion class will look at the pros and cons of going down this route.
This event will be in the form of a Panel Discussion between:
Oliver Tooley - 
Ollie established
Blue Poppy Publishing
in 2016 to help a growing number of authors bring their own books to market. Since then they have supported over 20 mostly Devon writers, many in north Devon, to publish their works from collections of short stories to historical novels, and biographies.
Mark King - 
Mark is the creator and publisher of
'The Point'
, a magazine reflecting the surfing community around Croyde and the growing green agenda, complied using various different content creation techniques. 
There will be an opportunity for the audience to ask questions.
Please also note the earlier Masterclass at 12:30pm advising on 'Making Ends Meet: How to Survive as a Creative'
Organised by ArtMakers, a not-for-profit company, who support artists and makers on their journeys.
www.artmakers.uk/for-artists/