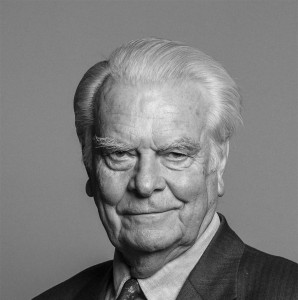 Britain's relationship with Russia is surprisingly under explored.  The two formed a pragmatic alliance and fought together at Navarino in 1827, fought on opposing sides during the Crimean War, jostled for power during the Great Game and then thanks to Winston Churchill, allied against the menace of Nazi Germany.
Bringing us into the twenty-first century, Lord Owen chronicles how both countries have responded to their geopolitical decline.  Drawing on both Imperial and Soviet history, he explains the unique nature of Putin's autocracy and addresses Britain's return to 'blue water' diplomacy.
With his characteristic insight and expertise,
Riddle, Mystery, and Enigma
depicts a relationship governed by principle as often as by suspicion, expediency, and outright necessity.
Lord Owen served as foreign secretary under James Callaghan from 1977 until 1979, and later co-founded and went on to lead the Social Democratic Party.
He will be interviewed by Nick Harvey.  Nick was Lib Dem MP for North Devon from 1992-2015 and served as Minister of State for the Armed Forces from 2010 to 2012.