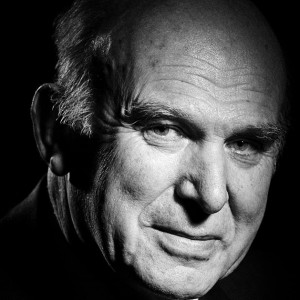 Sir Vince Cable is the former Liberal Democrat Leader (2017-2019).  He was MP for Twickenham for 20 years and was Secretary of State for Business, Innovation and Skills in the Coalition government between 2010 and 2015.
His latest book
How to Be a Politician
is structured to follow the arc of a life in politics.  From childhood aspirations and first attempts at getting elected, to navigating the back benches, ascending the greasy pole, dealing with detractors, facing crises, and finally escaping.  This unique collection weaves together the wittiest, wisest and most acerbic political quotations from the last 2,000 years.
Punctuated throughout by candid insights from Sir Vince,
How to Be a Politician
is a timeless and entertaining education in the dark arts of politics.
Sir Vince is currently a visiting Professor at the LSE, Nottingham and St Mary's Universities and involved with a business start-up (Element 2) creating a hydrogen infrastructure for transport.
He will be interviewed by Nick Harvey.  Nick was Lib Dem MP for North Devon from 1992-2015 and served as Minister of State for the Armed Forces from 2010 to 2012.