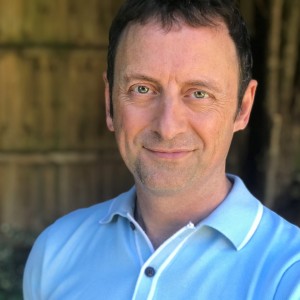 Matt Allwright is a journalist, broadcaster, magazine columnist and author, who is a familiar face to viewers of prime-time television.  He has been a mainstay presenter and reporter on 
BBC Watchdog
 and BBC1's
Rogue Traders
 since 1997.  He's also presented numerous specialist programmes on housing and other current affairs issues.  Other series he's presented include 
Your Money and Your Life, Housing Enforcers, You've Been Scammed, Fake Britain, The Empty Housing Scandal, The One Show
 and 
The Food Inspectors
.
In this latest book,
The Consumer Survival Guide
, Matt will help you to help yourself amid the minefield of modern consumer rights and fraudsters, offering practical advice on how to sidestep pitfalls in all areas of life.  Each chapter is built around relatable hurdles we all face - renting a flat, buying a car, securing our online data, booking a dream holiday and much more.  This event will leave you feeling empowered and save you some pennies along the way. 
Interviewing Matt will be Justin Leigh.  Justin has more than 30 years radio and TV presenting and was one of the main presenters of the BBC regional news, Spotlight.
This event is sponsored by Clearcut Campervan Design