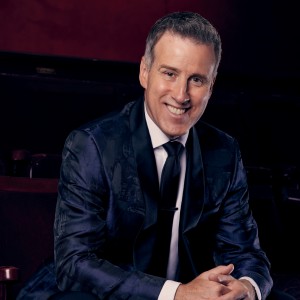 Friday 23 September 2022
3.00pm – 4:00pm£37 Couple's ticket (to include one hardback book);  £23 Single ticket (to include one hardback book).
Anton du Beke's novel
The Ballroom Blitz
takes us back to September 1940.  As the skies split apart and bombs rain down on London, it's all the staff at the famed Buckingham Hotel can do to keep their guests in the luxury they're accustomed to and evoke the magic of the Grand ballroom for them each night. 
Home on leave and still reeling from the tragic events at Dunkirk, Raymond de Guise struggles to define his role in this new world, and to do his duty both to his country, and his beloved wife Nancy – who needs him now more than ever.  With profiteers skulking the London streets, and devious rivals plotting the Buckingham's downfall, the hotel staff must all hold onto what matters most - and decide where their loyalties truly lie. As the bombing intensifies and Christmas fast approaches, somehow the show must go on... 
Anton is one of the most instantly recognisable figures in the world of Ballroom dance today.  Through his involvement in
Strictly
, he is proud to have played a part in a phenomenon that has brought dancing not only back into favour, but also on to primetime television – and into the hearts of the nation too. 
Since first appearing on
Strictly
Anton has become a household name and a familiar face on our TV screens.  Whether he's dancing, presenting, or making television guest appearances — he's fast becoming a media personality in his own right and earning himself the title 'Mr Showbiz'.
It's definitely a '10' from us! 
Interviewing Ann is festival patron, broadcaster and presenter, Judi Spiers. Judi is best known for presenting Pebble Mill in the late 80s and early 90s.  She also had her own morning show on BBC Radio Devon for many years.
This is a Book & Ticket event.
A couple's ticket will allow two people to attend, and have one free hardback copy of Anton's book between them.
A single ticket will allow one person to attend, and have one free hardback copy of Anton's book for themself
Book RRP £18.99