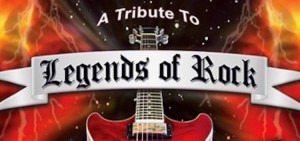 A specialist/unique music night devoted to the absolute best of classic rock genres down through the decades.
We'll be playing the titans of rock music through the ages starting from the 60s and on through the 70's, 80s, 90s and 2000s.
All these and many, many more so grab your rock T-shirts, sling your air guitars on your back and come along to rock out til the midnight hour!
Tap the red 'Book' link to see up and coming dates. 
Doors 8.30pm - Midnight. 
Tickets £10.