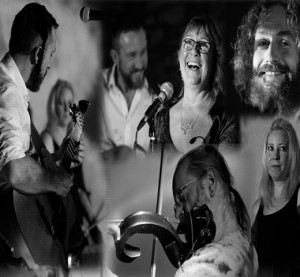 Saturday 27th November 2021 at 7.30pm
Touch the Earth are a Tribal Folk Band who play music and songs inspired by the natural world around them. Their music has been described as: 'A vibration of pure energy gathers one up, the flutes, violin, guitar, didge, drummers and singers are part of this surrealism – the essence is pure spirit.' – The Holistic Channel
They are unique in their instruments and approach to performance, in addition to the more traditional Guitar, Fiddle and Voice they also use Big Double skinned Drums, Djembe, Didgeridoo's, Native American style flutes and the 4ft Fujara: a Slovakian shepherds flute which creates otherworldly soundscapes. Their concerts are a mixture of songs, ballads and improvised pieces which frequently take the listeners imagination to the wild places of this land.
Tickets £10.00BOOK TICKETS ONLINE, CLICK ON THE LINK - 6.5% booking fee applicable
Box Office: 01795 471140



*Important information - The lift in Central House is currently out of order – should you require help getting upstairs please contact the theatre in advance. We apologise for this issue which is beyond our control.