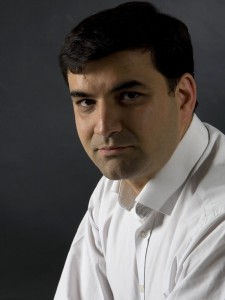 Secret Pigeon Service
A riveting spy story set in World War Two. Using declassified documents and extensive original research, Secret Pigeon Service tells the dramatic untold story of MI 14(d) and its spy networks including the remarkable 'Leopold Vindictive', a Belgian resistance cell who used the pigeon they found in 1941 to spy on the Nazis. 
Since 2004 Gordon Corera has been a Security Correspondent for BBC News where he covers terrorism, cyber security, the work of intelligence agencies and other national security issues for BBC TV, Radio and Online.
'With his pigeon-like instinct for homing in on an individual human story......Corera's gripping book is an intoxicating mixture of comedy and high seriousness.'
Tuesday 26th June 2018 - 2:30pm
Listen and watch  here
Gordon Corera
Sponsors:  Mr & Mrs Robert Clarke